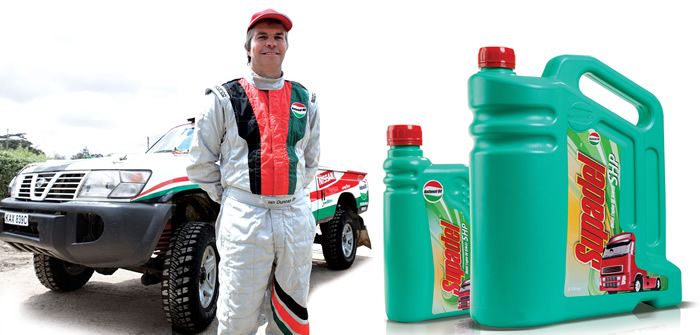 National Oil launched its Supa range of motor and industrial lubricants in 2010. The expansive range includes various grades of motor and industrial oils, greases, battery water and acid, engine coolant and other motor consumables. Our team of experienced lubricant engineers are continuosly working to improve the quality of our lubricant products inline with international standards.
Supadel which is a diesel engine oil is our flagship brand and is renowned in the market for its incomparable high performance which has made it the most preferred product in its category.
The Supa range of lubricants are available to our retail customers at all National Oil service stations and from selected dealers spread across the country. Our lubricants are fairly priced and are available in affordable quantities ranging from 1 litre to 20 litres.We supply lubricants to our commercial clients in bulk using drums, jerricans and pails.
Currently, we are developing a number of speciality lubricants including synthetic motor and industrial lubricants as well as food grade oils and greases for our agri-business clients.
Our target going forward is to attain market leadership in the retail and commercial marketing of lubricants as well as keep innovating market beating products.